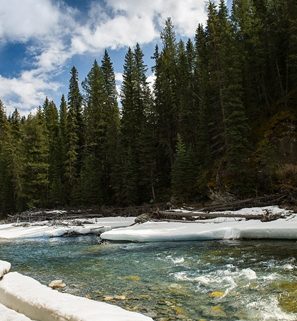 It is hard to believe that Christmas is less than 40 days away…yes, we just started the countdown, scary as that is!  The holidays will be upon us before we know it!  This upcoming week at The Crossing we're getting our 'decorate on' and turning it into a beautifully cozy Christmas wonderland!  Over the next few weeks we will share pictures from around The Crossing showcasing all things 'merry and bright'!
We realize that the holidays can sometimes be busy and leaving us feeling a little frazzled, so in addition to beautiful photographs we will be sharing some sure-fire ways to relax and really take in this special time of year with those near and dear to us.  From our favourite holiday songs to compile the perfect playlist, to no fuss entertaining recipes, we have you in mind as the countdown to Kris Kringle continues.
Trust us on our first holiday suggestion below, it may seem daunting at first but the payoff is worth it…
Holiday Homework Assignment #1
The first step is getting in the Christmas spirit, and what says Christmas more than lights?  So, head out to the garage and pull out that tangled ball of luminosity, aka Christmas lights!  Commence in spending the next half hour untangling it, then the next half hour replacing bulbs so that the entire strand lights up, and then proceed with caution hanging them indoors and out.  Then, go back inside and open a nice bottle of red, pour a glass, switch on the gas fireplace, and sit back and enjoy the fruits of your labour;)  See, we told you it would be worth it!
We have your best holiday interests at heart, so stick with us and we promise not only to get you through the season, but to enjoy yourself while you are doing it.  The holidays are a time for giving and for being thankful.  We are so thankful to have you, our guests, friends, and family and look forward to giving you all that we can for the remainder of 2012 and into 2013!
Happy early holidays and enjoy the weekend!
https://crossingexperience.ca/wp-content/uploads/2012/11/Blog-Post-Nov-16.jpg
448
297
crossing-editor
https://crossingexperience.ca/wp-content/uploads/2023/04/castleavery-logo.svg
crossing-editor
2012-11-16 18:33:53
2012-11-16 18:33:53
Deck The Halls – Part 1