Tour of The Crossing at Ghost River
Welcome to The Crossing at Ghost River, we'd love to show you around! Experience all that The Crossing has to offer and read on to explore our unique indoor and outdoor spaces.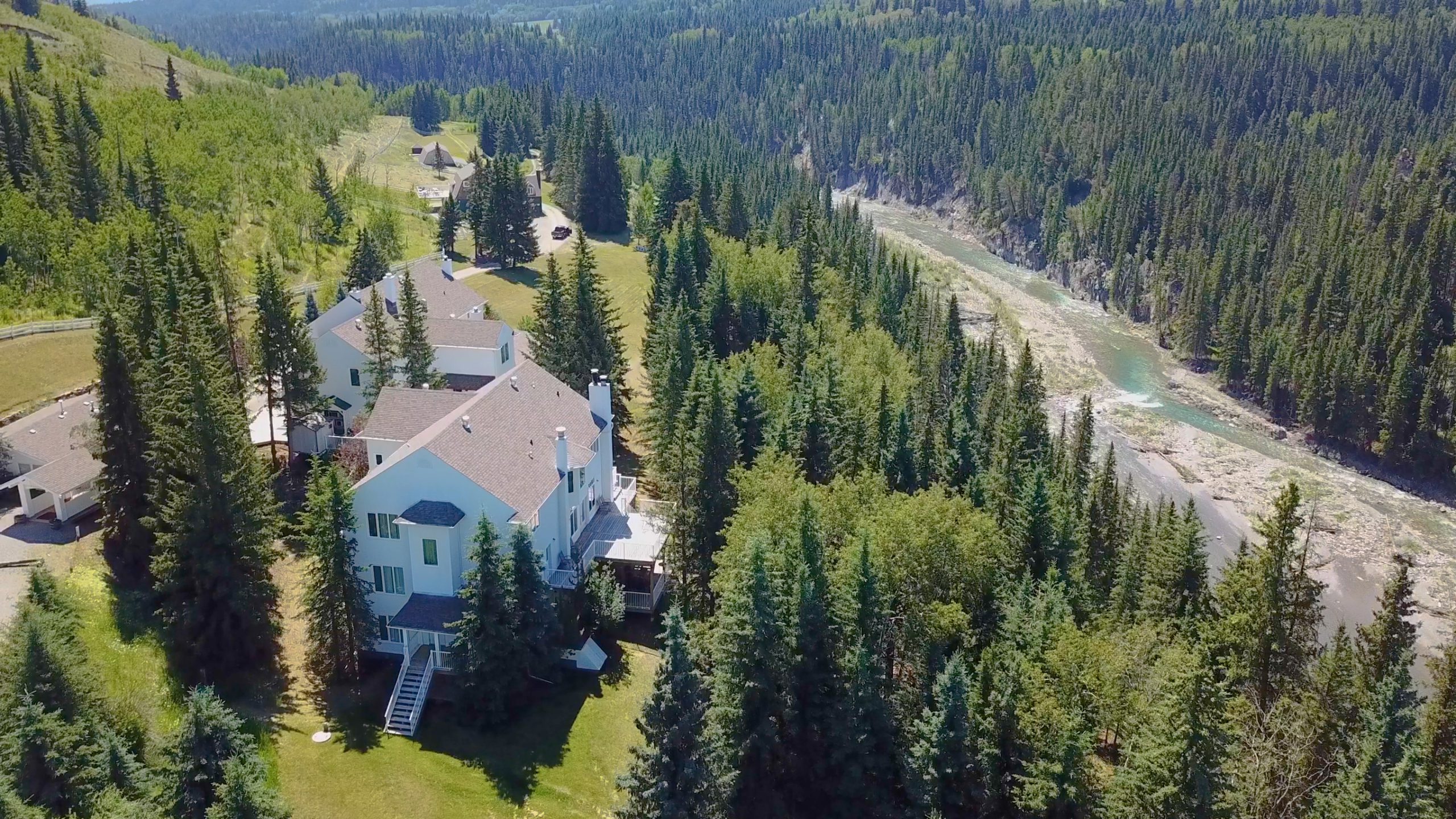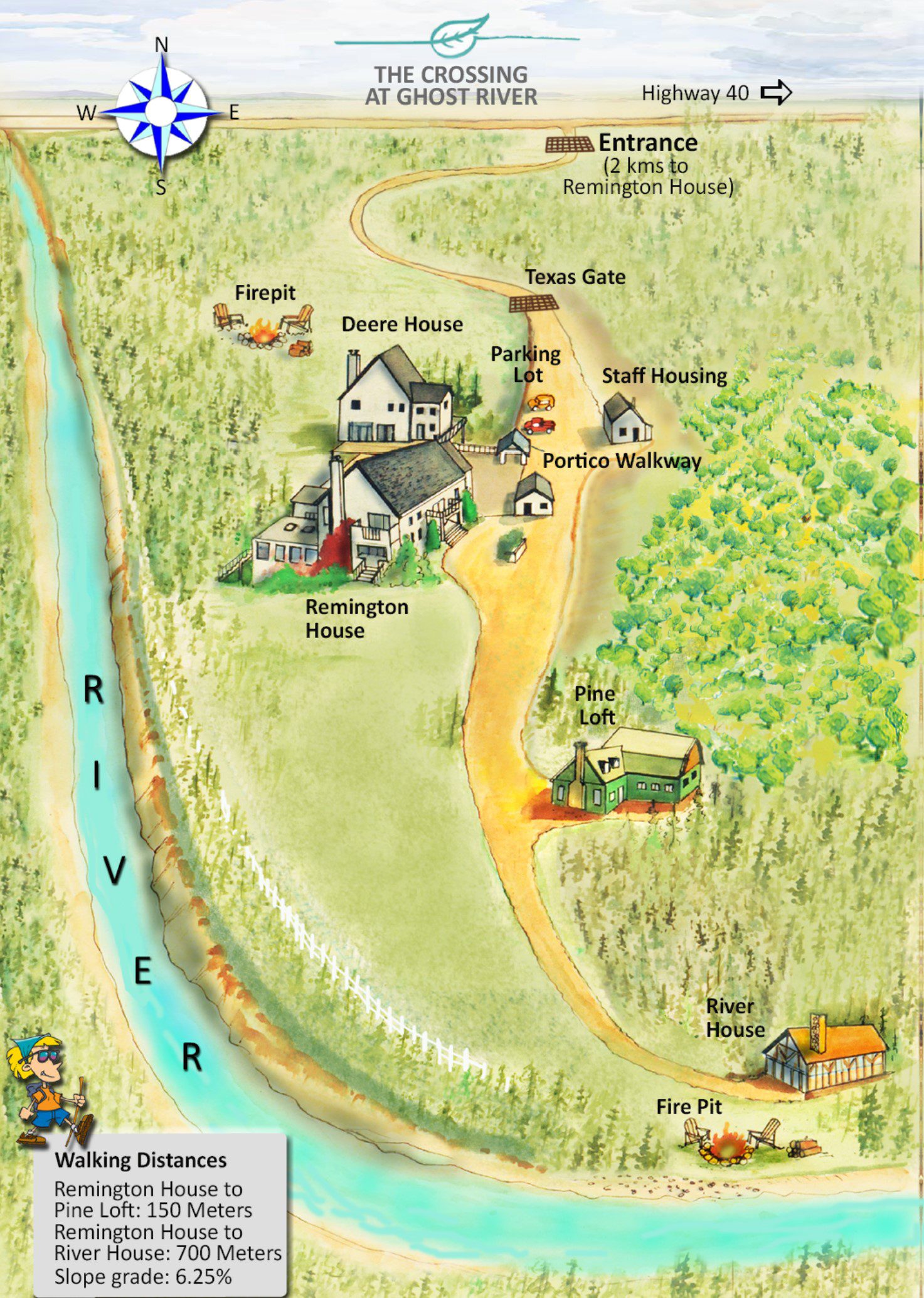 THE REMINGTON HOUSE
Let's start our tour with the Remington House, a colonial style building with an inviting atmosphere, two wood burning fireplaces and home to the central common areas here at The Crossing. On the main floor of Remington you will find the dining room, living room and our lovely sun room. Our bright dining room is the main area for all our meals, from delicious breakfasts for our bed & breakfast guests to the meals we serve our meeting and event attendees. On the second floor of The Remington House we have 17 bedrooms that are charmingly furnished with antiques, comfortable quilts and special touches. All of our bedrooms have their own unique views and private ensuites. Our bedrooms at The Crossing are purposely designed without phones and televisions for our guests to able to unwind, relax and recharge.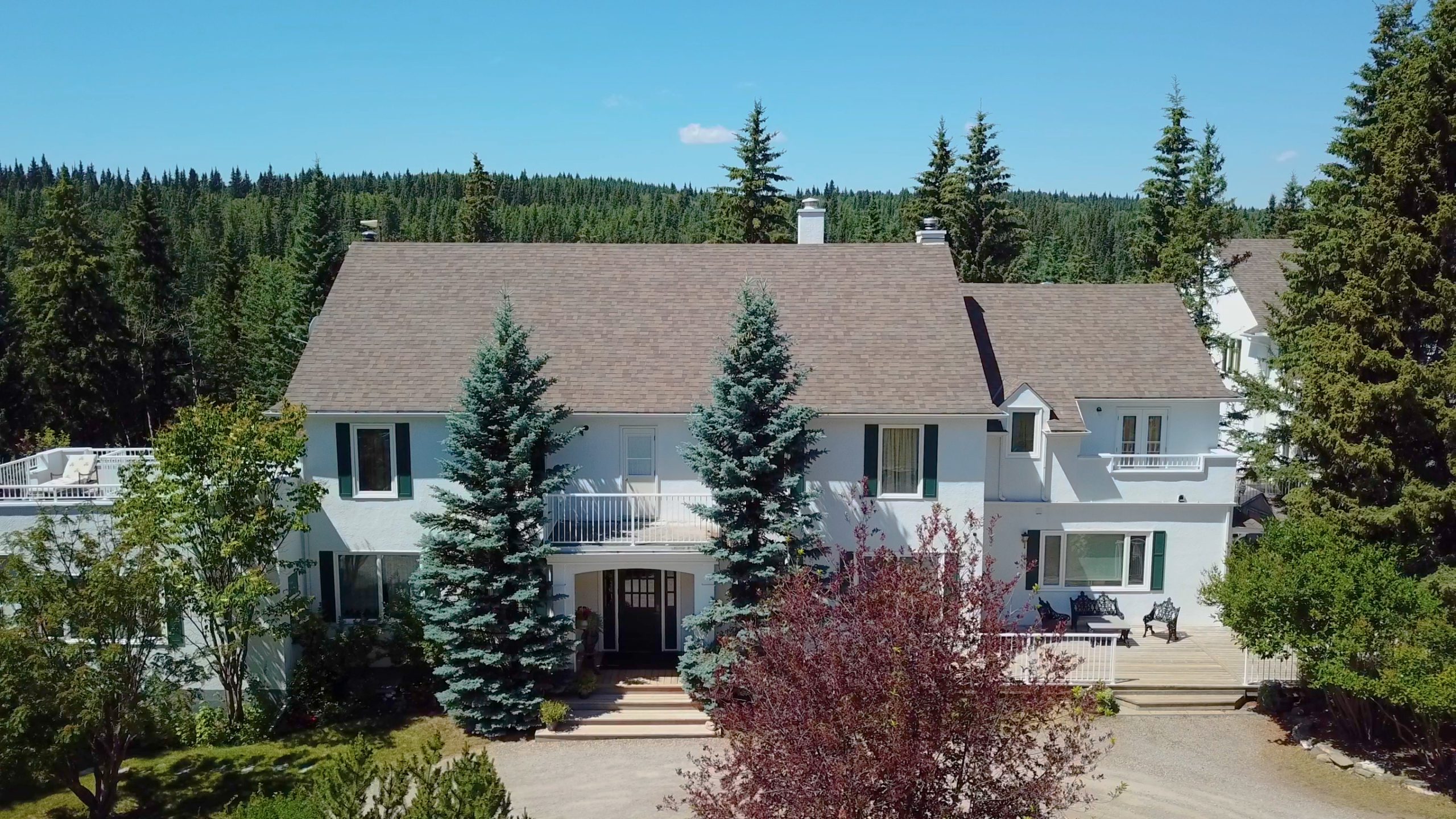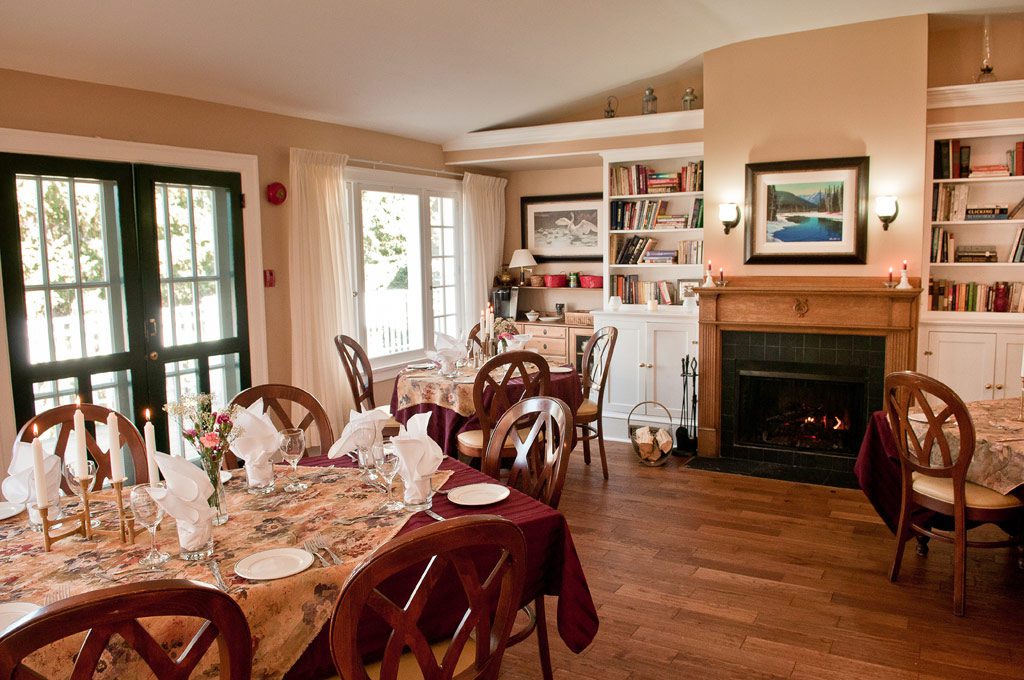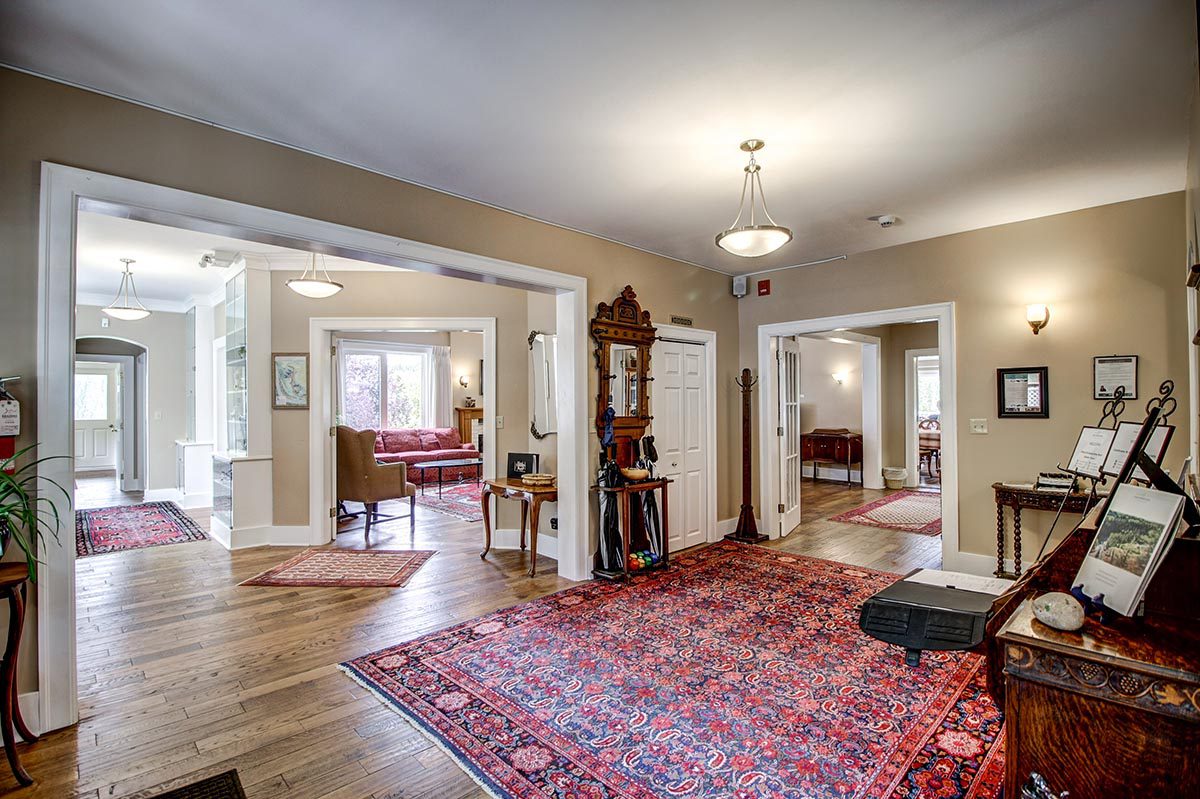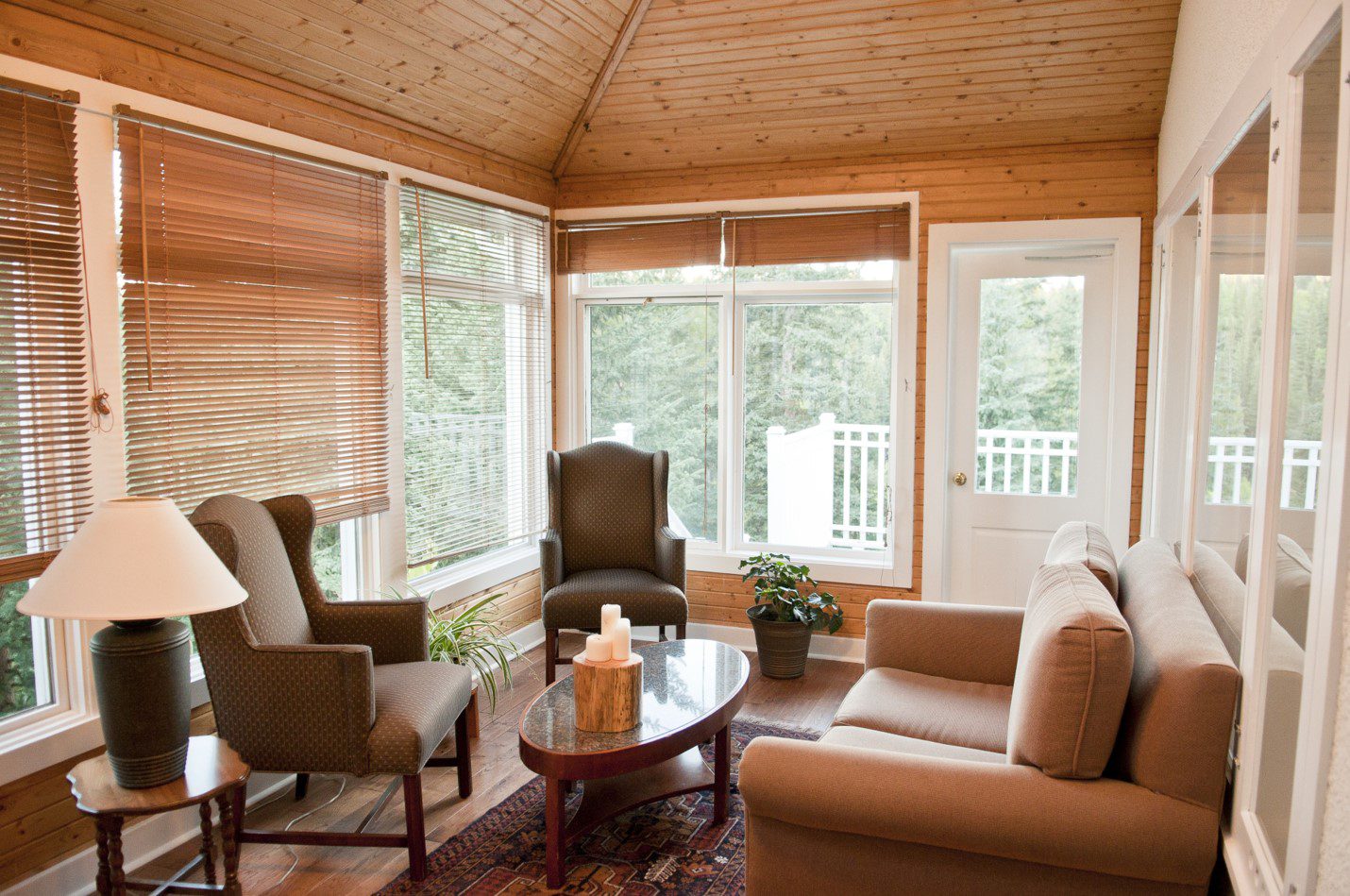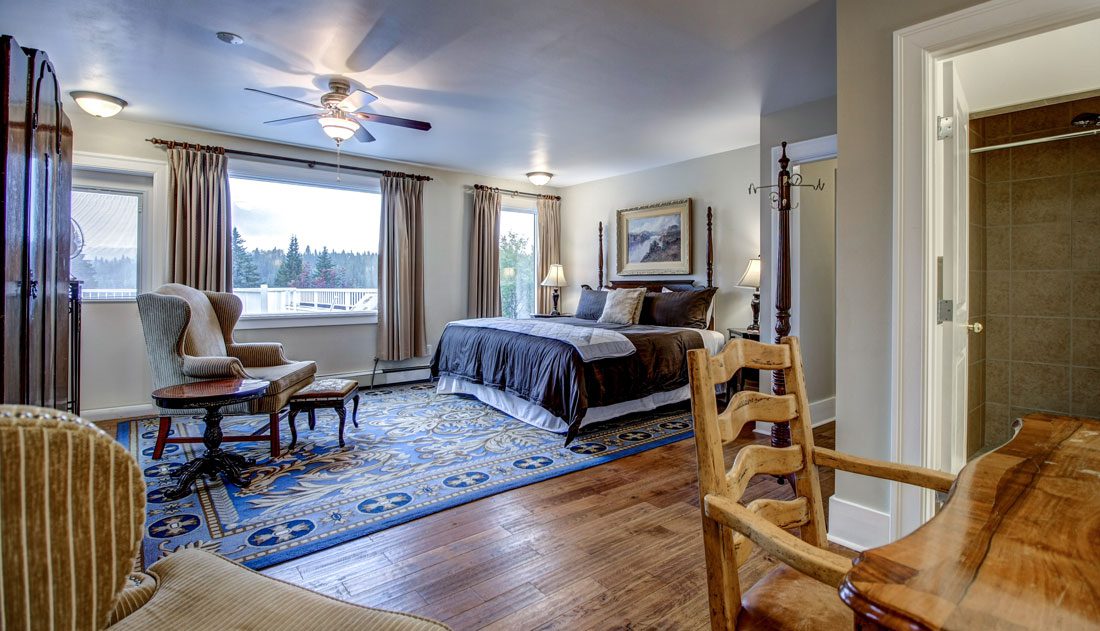 DEERE HOUSE
Adjacent to the Remington House and connected by expansive decks is the Deere House. The Deere House hosts our main meeting and conference room as well as 10 more guest rooms. These guest rooms follow the same aesthetic as the rest of the property and feature unique antiquities in every room. The flexible meeting space in this building boasts big windows, a cozy fireplace and has everything you need to hold your meeting, training workshop or retreat. Next to the meeting space is our lounge area with pool table, ping pong table, darts and couches. This is a great spot for guests to comfortably connect post-meeting, outside the boardroom or after an evening event or wedding reception.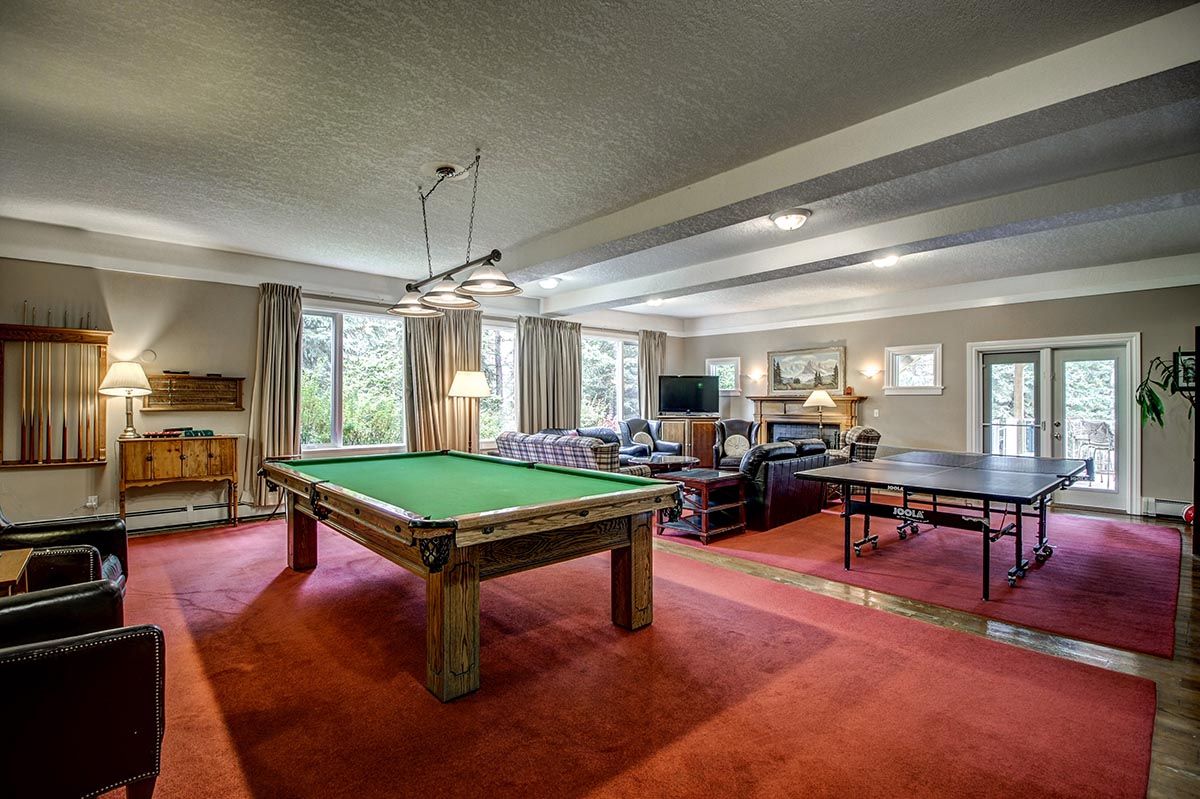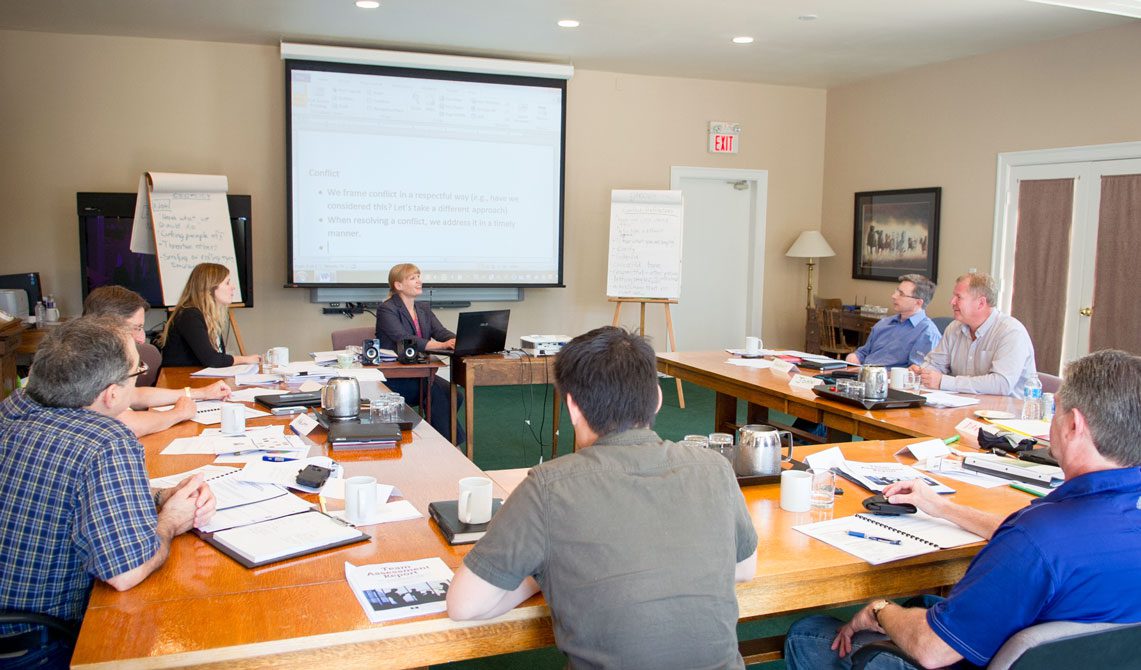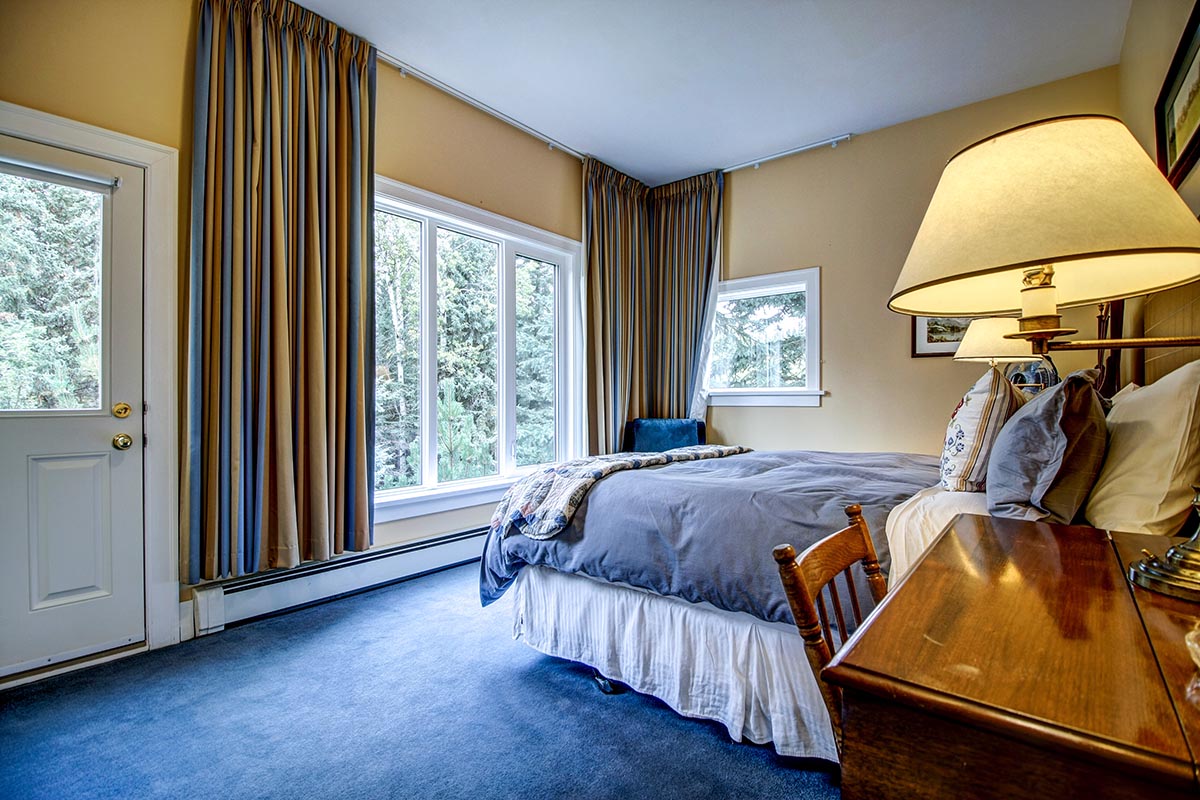 PINE LOFT
Across the expansive lawn from Remington House is the Pine Loft. Originally built as a barn, it is now a flexible meeting space that offers an inspirational environment for your special event, meeting or retreat. The upstairs loft space is the primary meeting area with wood panelled walls, soaring ceilings, large windows, and sliding glass doors that lead to a large deck. The main level is an inviting environment for breakouts with plenty of natural light, a wood burning stove and comfortable seating. In-room catering is available in the Pine Loft and it is a rustic, charming and functional venue for hosting everything from weddings to workshops.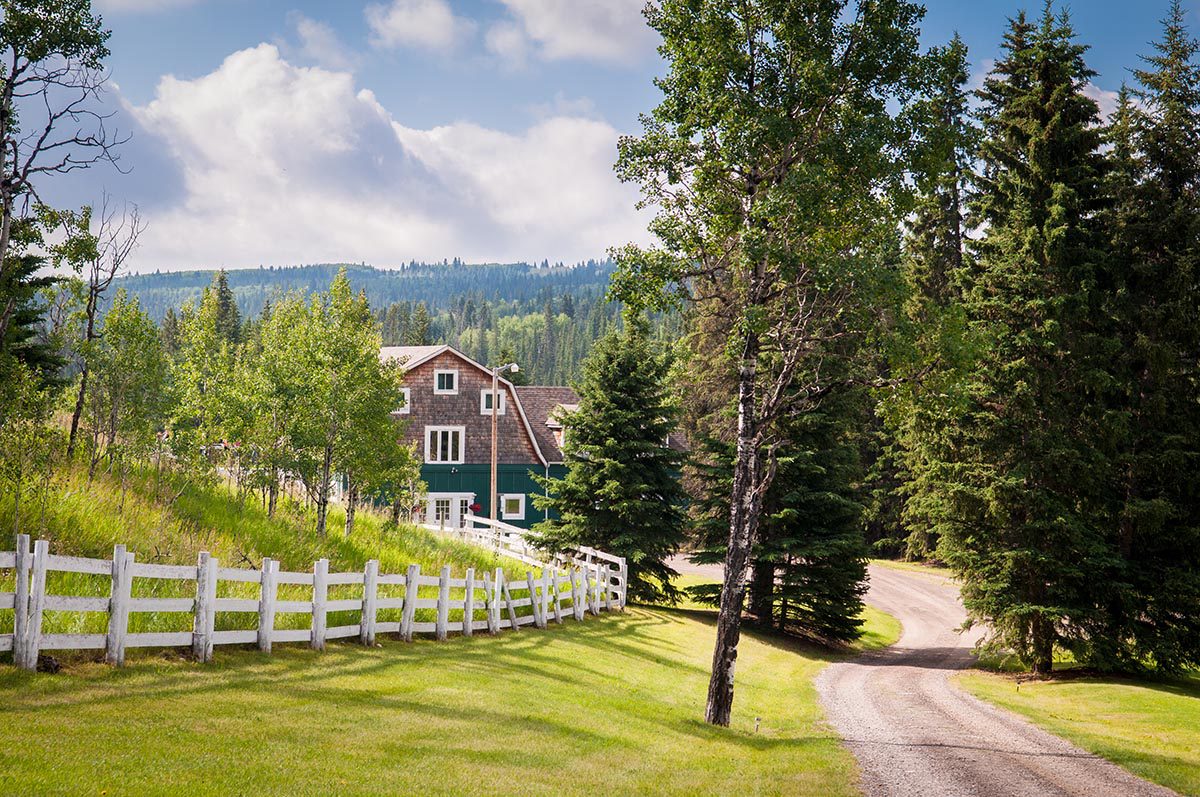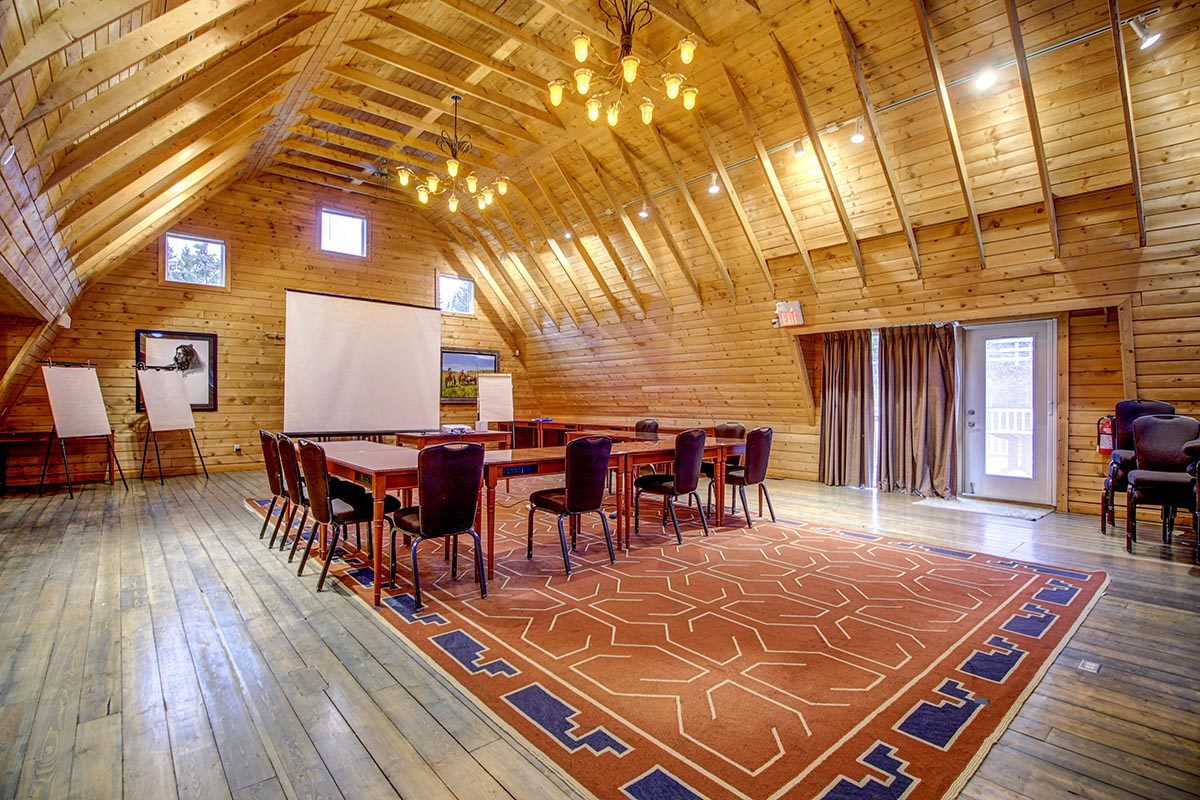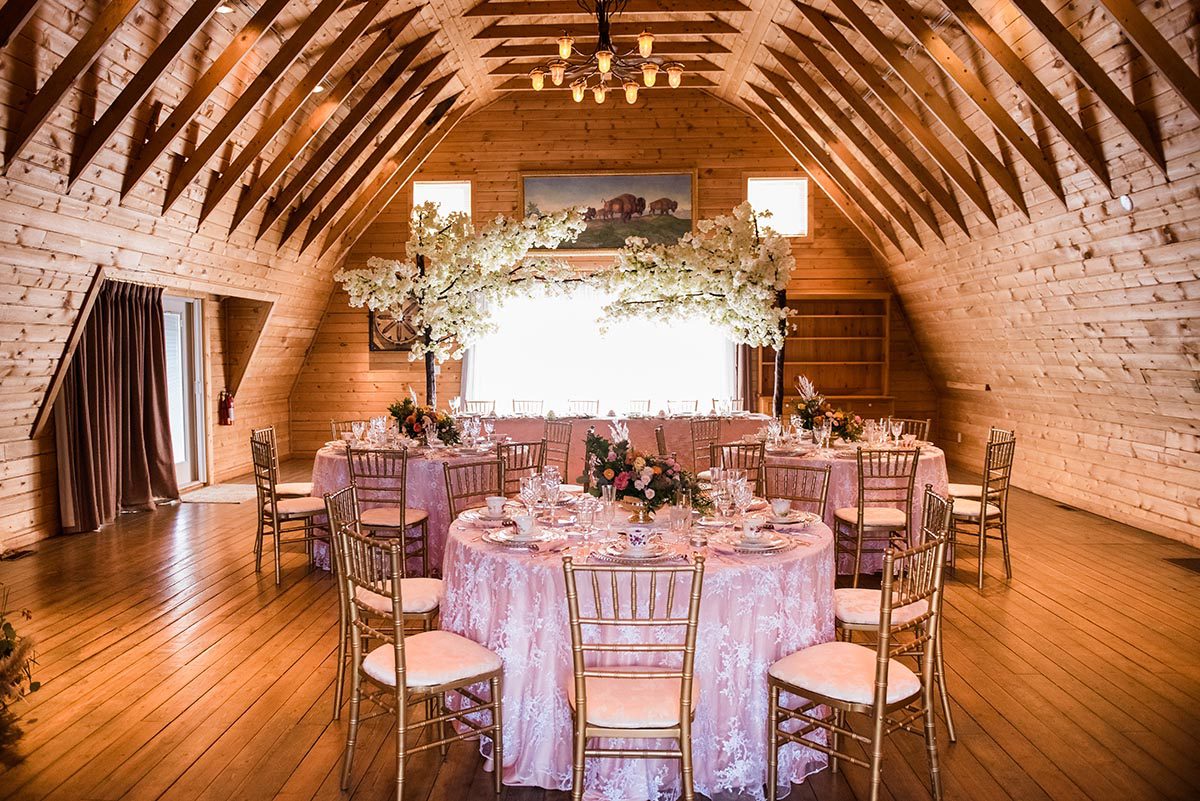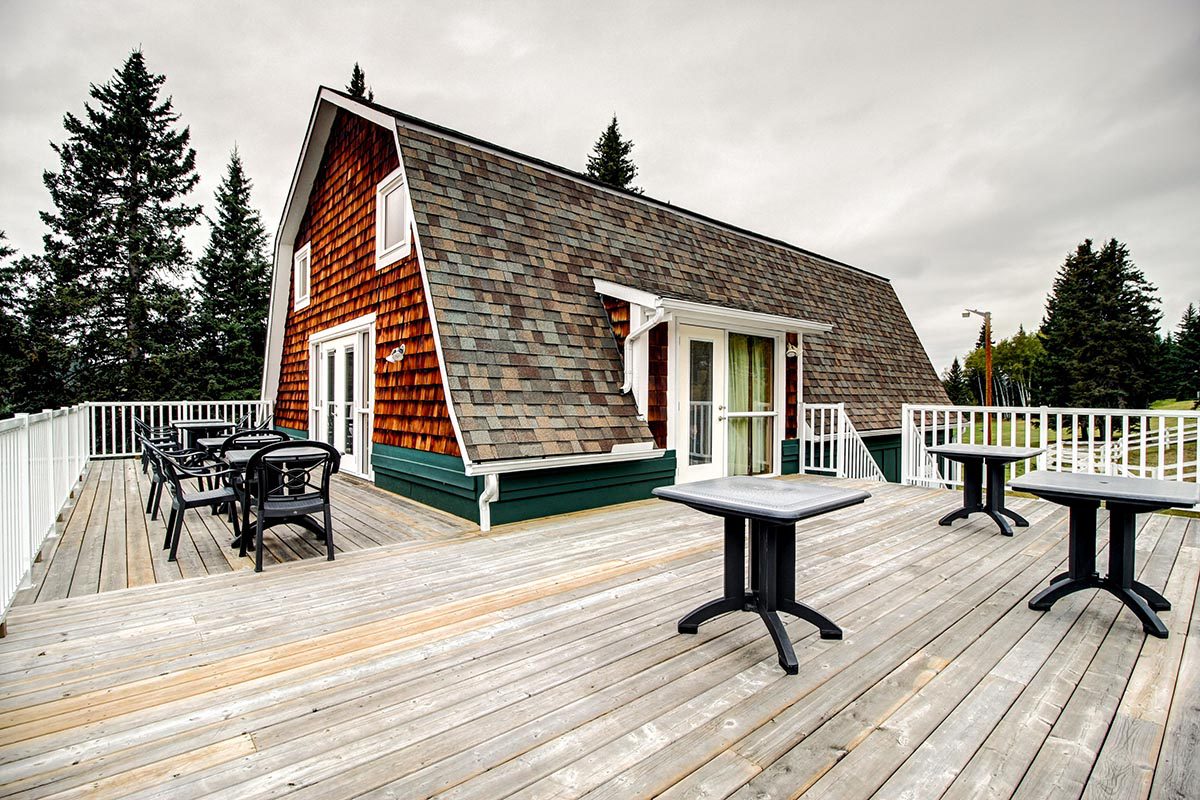 THE RIVER HOUSE
A few minutes walk from the Pine Loft is the River House, our seasonal screened pavilion that overlooks the banks of the Ghost River. With its screened in sides and natural river rock fireplace, it's a versatile event space designed to bring the outside in. Perfect for group work, brainstorming sessions, weddings, BBQ's and outdoor activities, our River House is a favourite for so many reasons. Hosting an event in this one-of-a-kind space can help increase productivity and reinvigorate attendees. Embrace this versatile space for your next event and we know you will be thrilled.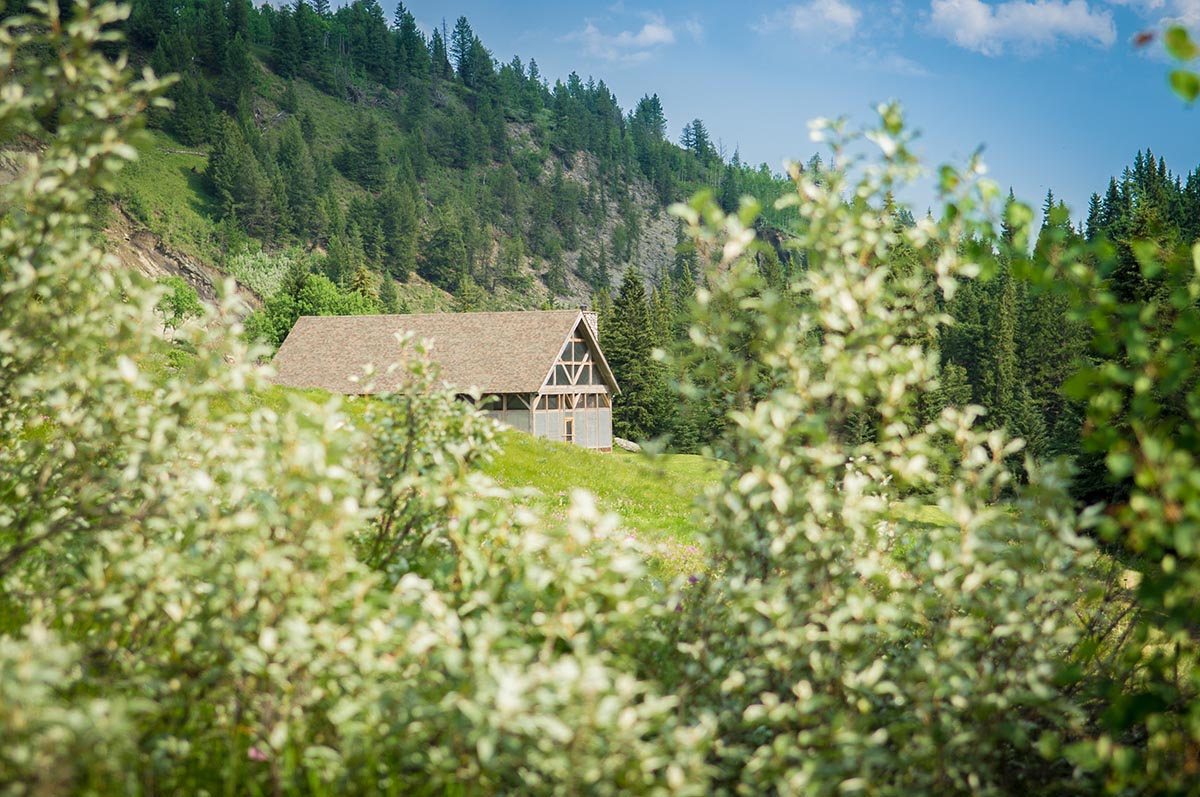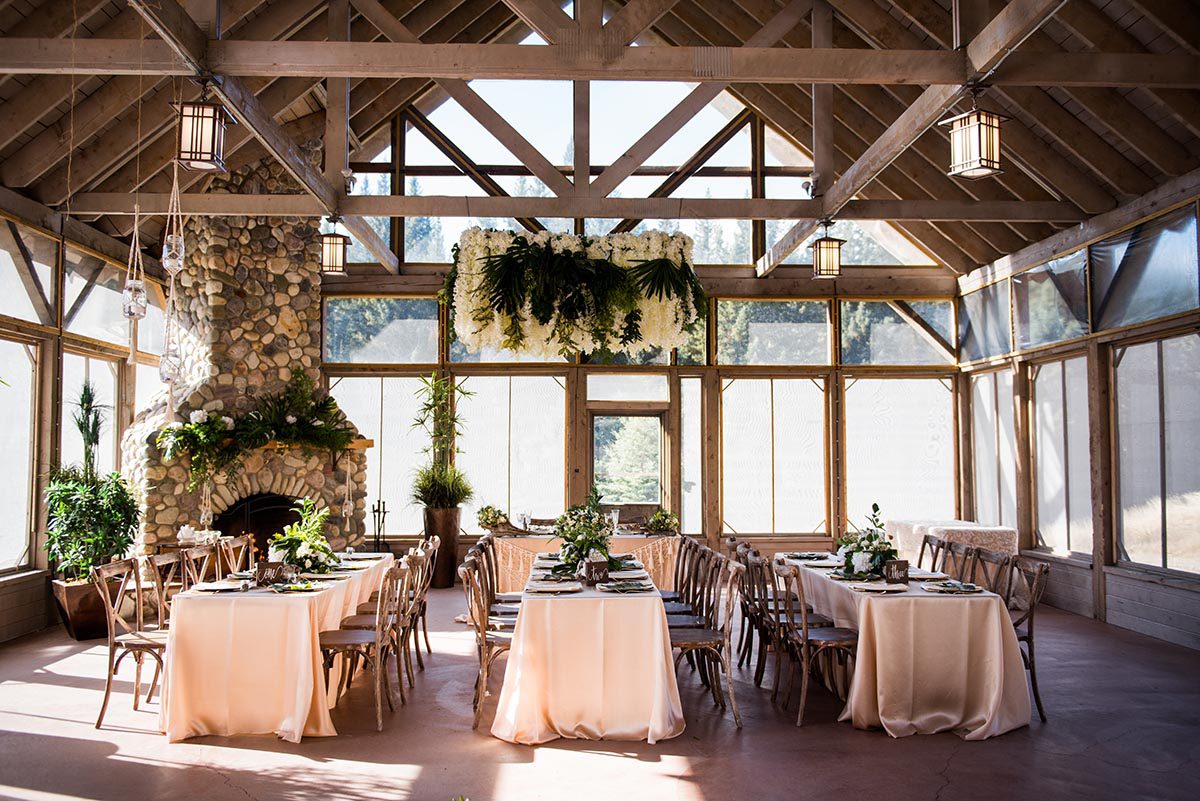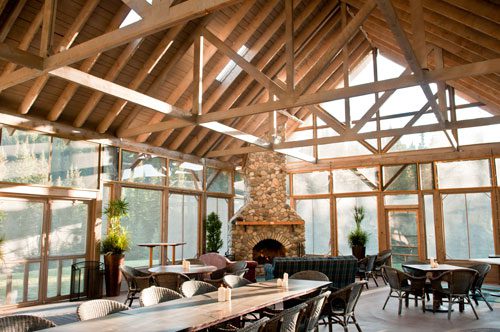 OUTDOOR SPACES
The expansive decks here at The Crossing are one of the unique features that we love sharing  with guests. We have multiple decks around the Remington House, including the second floor, and also around Deere House and at our Pine Loft. Use our decks for coffee breaks during your meetings or brainstorming sessions outdoors and reap the benefits of fresh air and a change of scenery for your attendees.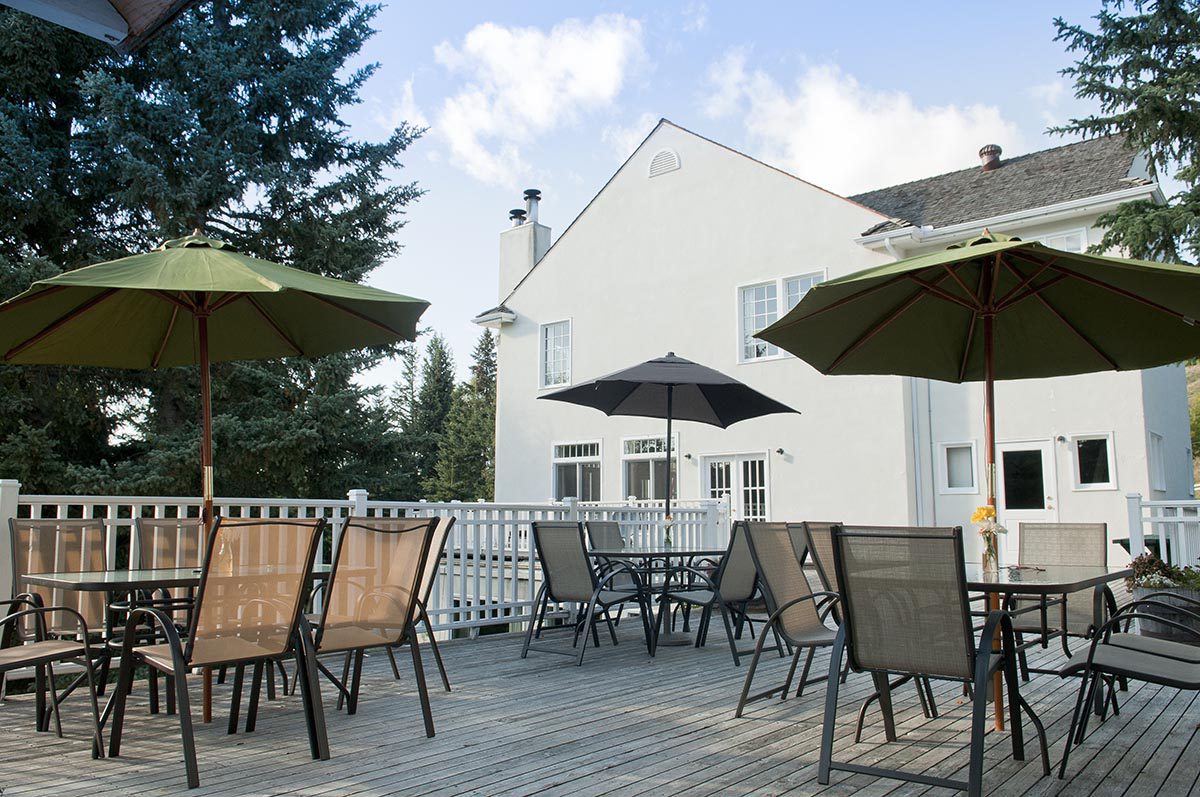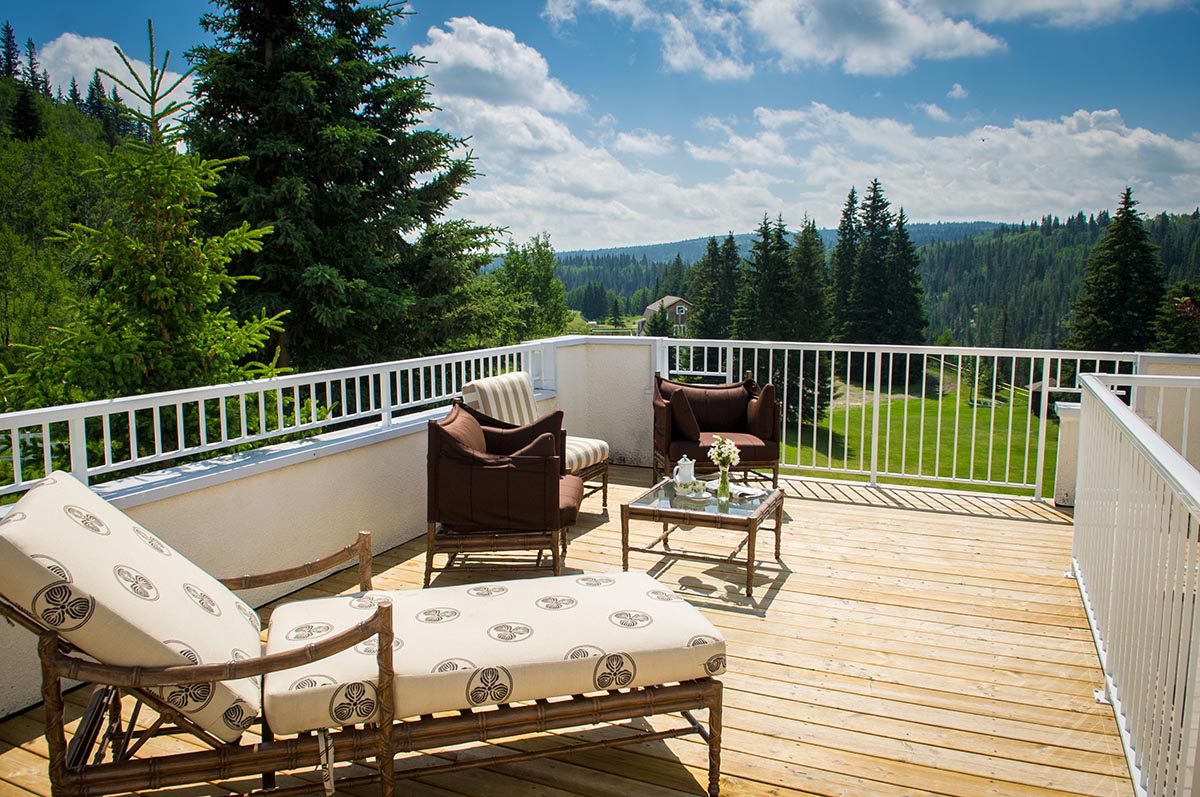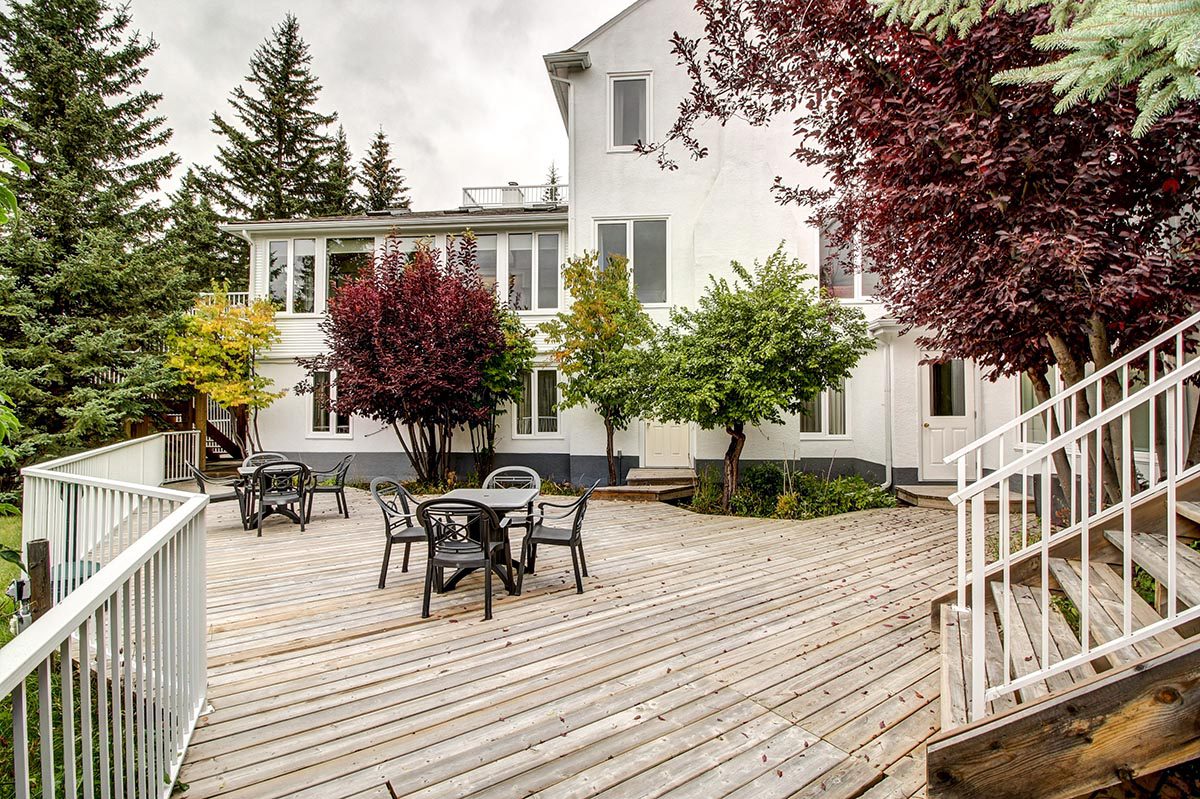 Our sprawling lawns are the perfect spot for your retreat activities, team building exercises and wedding ceremonies. Take advantage of our open spaces and use them as part of your next meeting or event.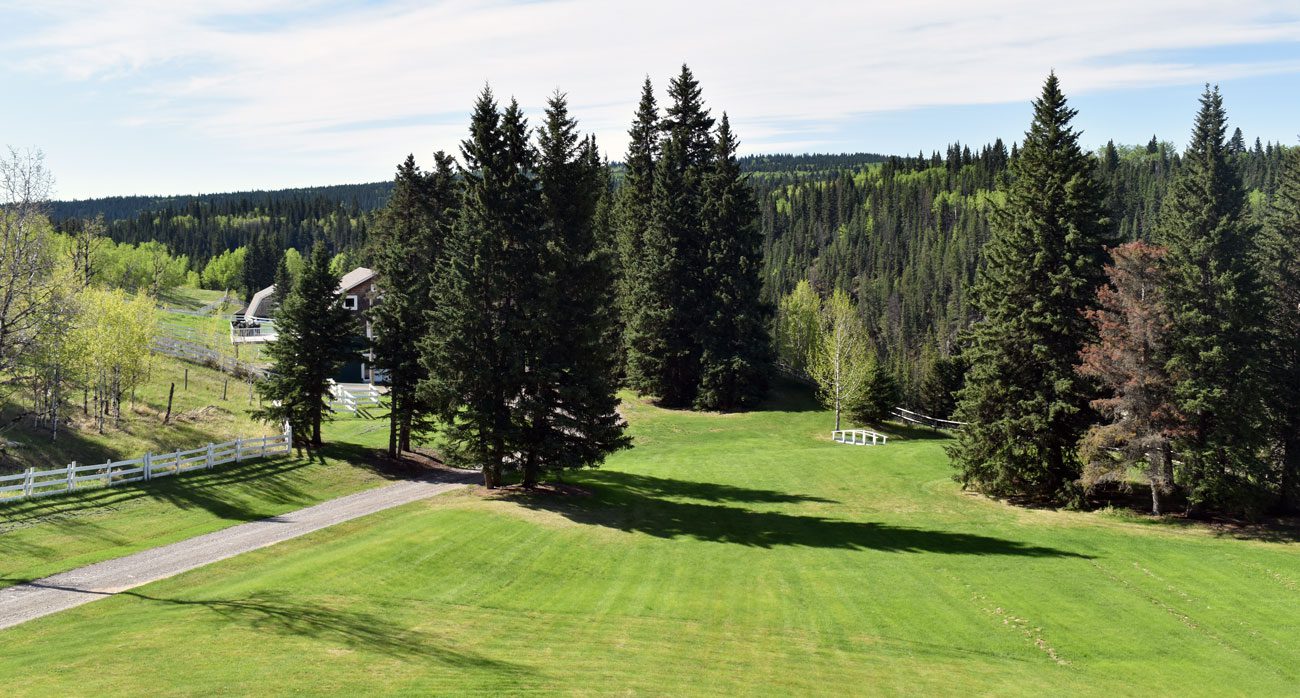 Situated on 145 scenic acres, we have plenty of outdoor spaces for you to enjoy. Come take in the views and fresh air on a walk down to the river and be rejuvenated by the tranquillity of our natural environment.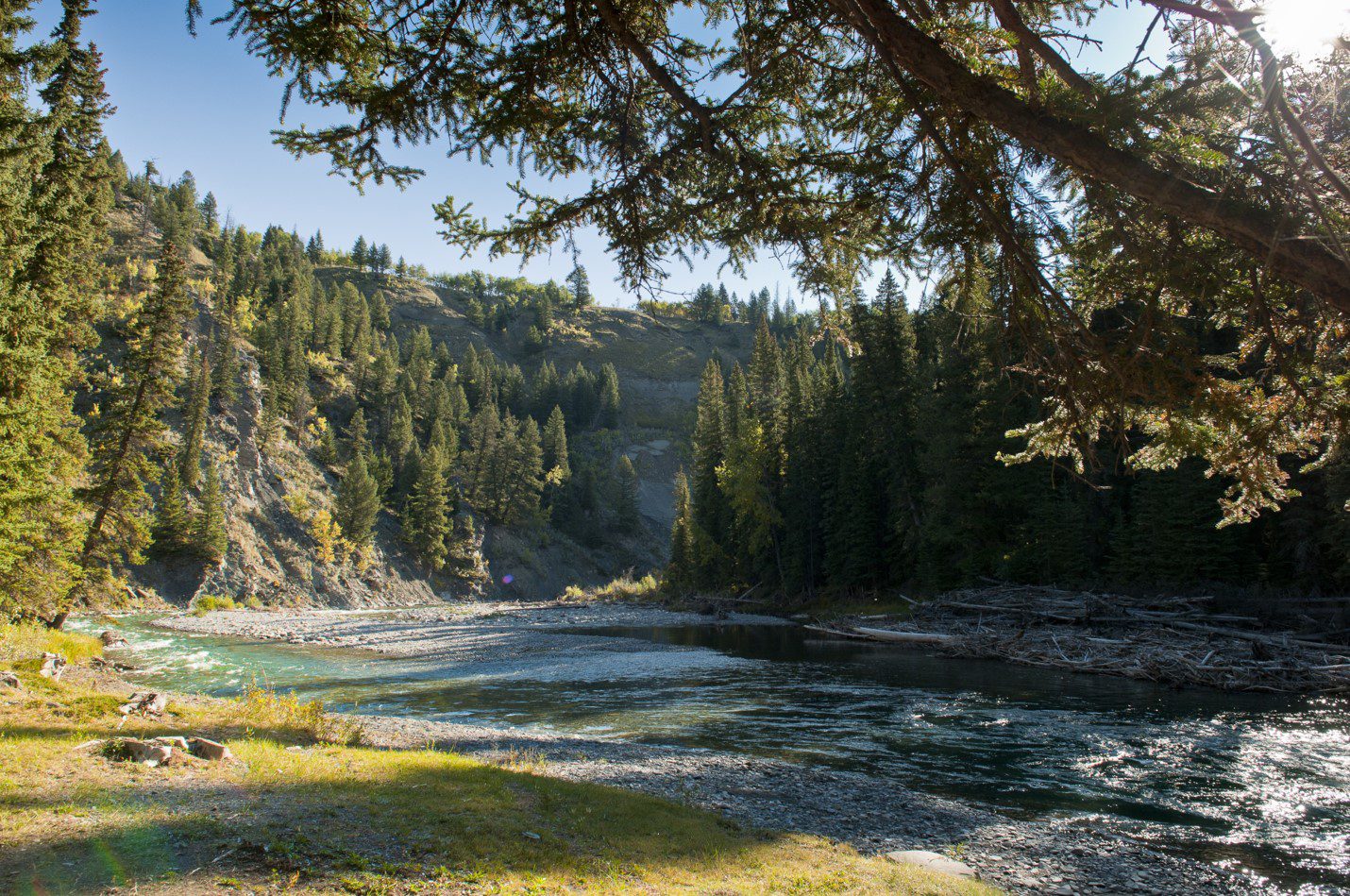 Our fire pit down by the river is the perfect accompaniment to a corporate meeting or retreat. A circle of chairs around the crackling fire is a wonderful change of pace from your typical meeting or work day. Explore all our outdoor gathering places and come experience all the ways The Crossing is a truly unique venue.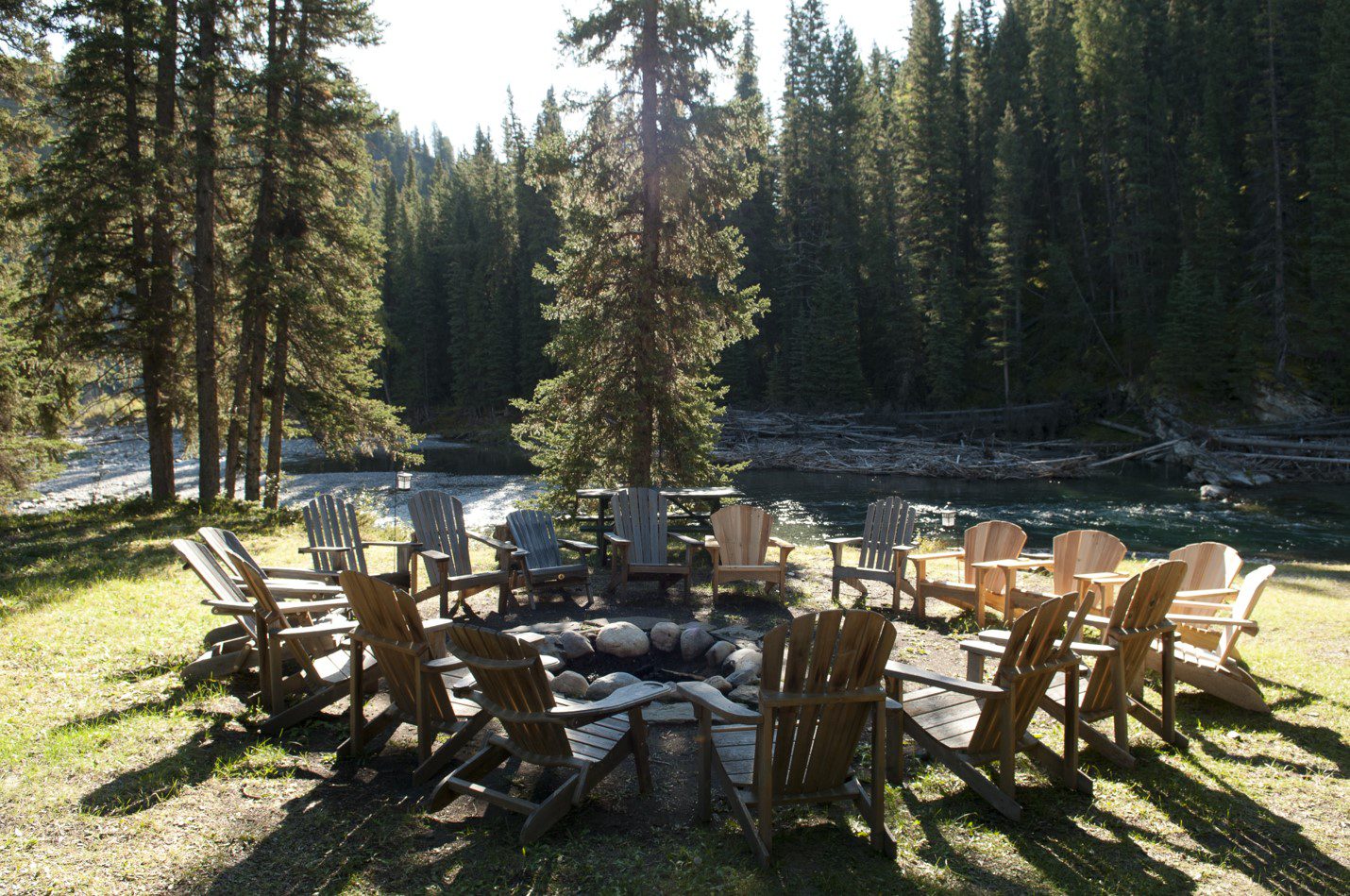 We would love to talk to you about the endless meeting, event and wedding possibilities at The Crossing, give us a call or send us a note here!
https://crossingexperience.ca/wp-content/uploads/2020/03/The-Crossing-At-Ghost-River-Your-Stay-bg002.jpg
731
1100
crossing-editor
https://crossingexperience.ca/wp-content/uploads/2023/04/castleavery-logo.svg
crossing-editor
2020-11-30 22:05:14
2020-11-30 22:05:14
Tour of The Crossing at Ghost River