The Crossing at Ghost River inspires you to connect with nature, your peers, yourself, and your potential.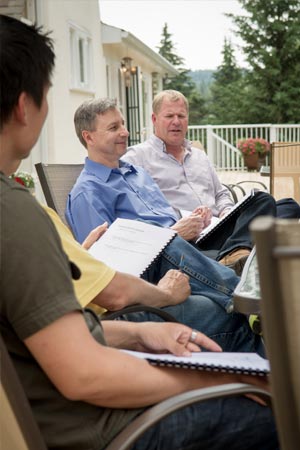 The perfect space to share ideas, define strategies, and solidify objectives is waiting for you at The Crossing at Ghost River.
Whether you are a company searching for new and unique ways to engage with your teams or an individual seeking new learning experiences, The Crossing is able to provide you with a world of opportunity to achieve your goals. The Crossing at Ghost River is a gathering place that provides an arena for such experiences to take place. Meetings, workshops, programs, and events take on new meaning and value to individuals and organizations when paired with a landscape that allows for the facilitation of inspiration and innovation.
We offer exceptional opportunities for learning, sharing, and contribution both personally and professionally. The best of city comforts and technology meet with the charm and tranquility of our refined country setting, allowing our guests to realize their full potential during their time at The Crossing. With new ideas, solutions, and implementation strategies flowing like the river below, our guests leave with not only a sense accomplishment, but an indescribable, underlying feeling of calm rejuvenation.